Are you stuck at home "self isolating" and looking for vegan pantry ingredient recipes for your family? Maybe you kids are sick of rice and beans, and you're looking for something new and different for them.
The 5 Vegan "Pantry Ingredient" Recipe Sampler has 5 new delicious recipes that your family will love.

So what recipes are in the 5 Vegan Pantry Ingredient Recipes Sampler? Check them out below.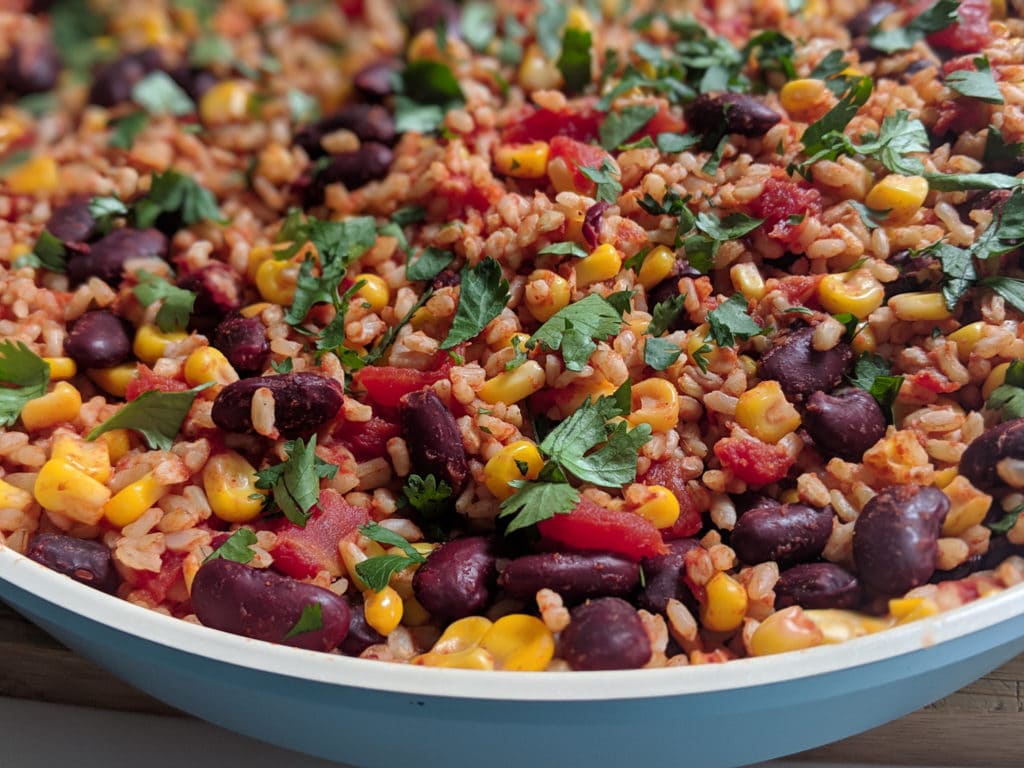 Recipes in the 5 Vegan Pantry Ingredient Recipes Sampler
Mexican Rice
This recipe is super quick and easy. With brown rice, tomatoes, corn and kidney beans, this is a super healthy weeknight meal when you feel like Mexican.
If you're looking for something super quick and easy, you can use the instant rice packets that you can get from the supermarket, otherwise simply cook up some brown rice to start with. I mean, it's not like you have somewhere else to be, right?
Supermarkets sell packets of taco seasoning. I often keep one on hand for if I'm ever feeling like something with a Mexican flavour. You can adjust the seasoning in this recipe to suit your taste. I generally start with 2 tsp and go from there to make sure it isn't too spicy for kids. If you prefer, you can even serve theirs and add more to the adult serves afterwards.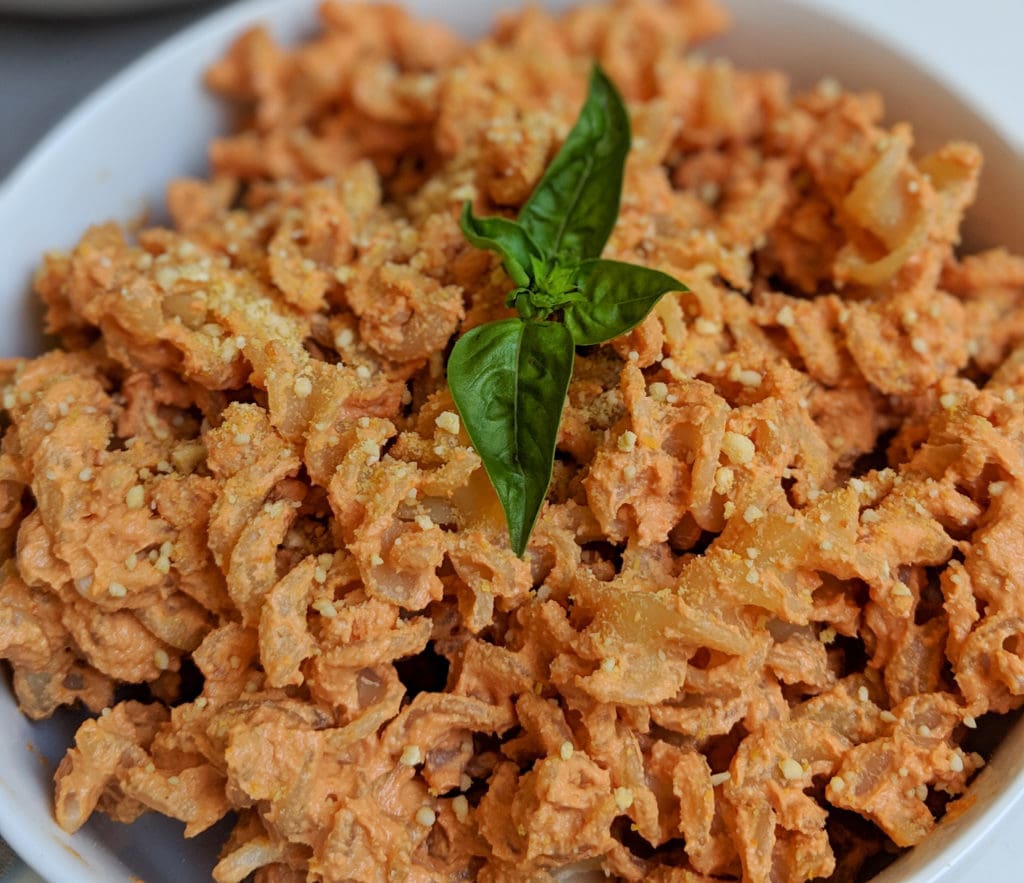 Sun-dried Tomato Pasta
This is the perfect comfort food recipe. It is creamy and delicious, and you can make it in the time it takes to cook a pot of pasta! Simply boil some water, put the pasta on to cook, blend up the sauce ingredients and stir through. Couldn't be easier!
I use the oil free sun-dried tomatoes. They come in a vacuum pack in the sun-dried tomato section of the supermarket. If you can't find them, a jar of sun-dried tomatoes works too. Just try to drain as much oil off as you can.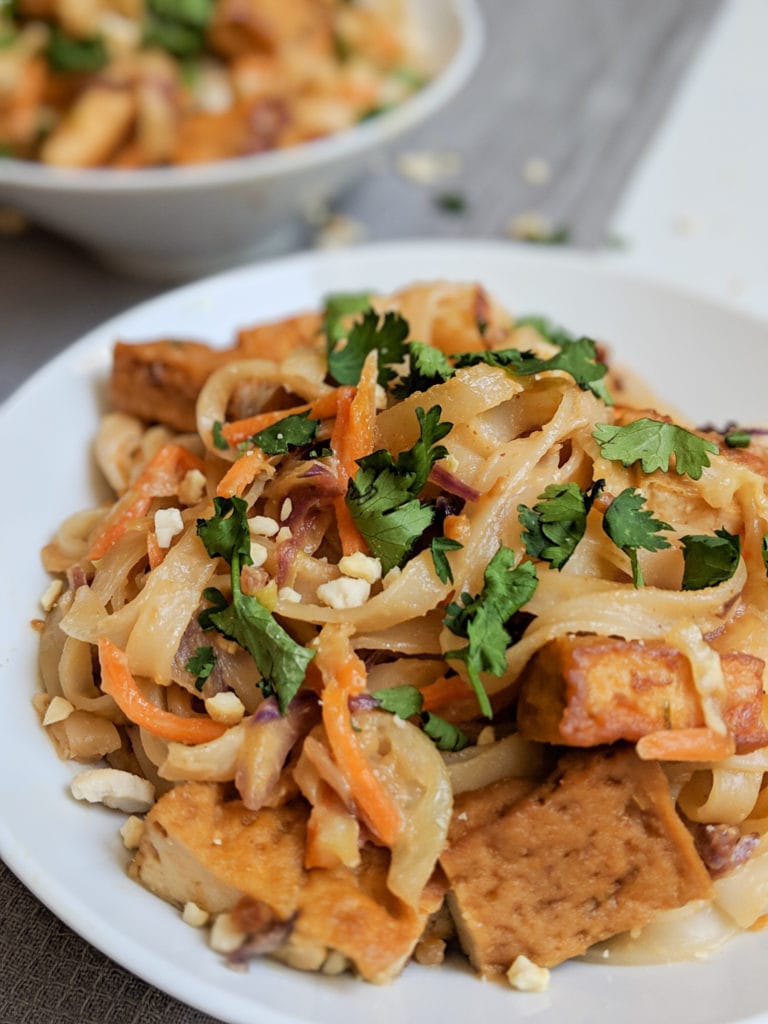 Satay Noodles
Your kids will love these delicious peanut satay noodles with tofu. This recipe does involve slightly more steps, but it is still ready in 15 minutes, and the taste is worth the extra effort.
This recipe uses the marinated tofu that you can get in the small goods section of the supermarket. I find the satay flavour works best (funny that!) but if you can't find that, any of the other flavours would work as well. You could also use plain tofu if you preferred.
Tofu freezes well, so grab a few extra packets next time you're at the shop. I simply put them in the freezer, and then allow them to defrost in the fridge overnight before I need them.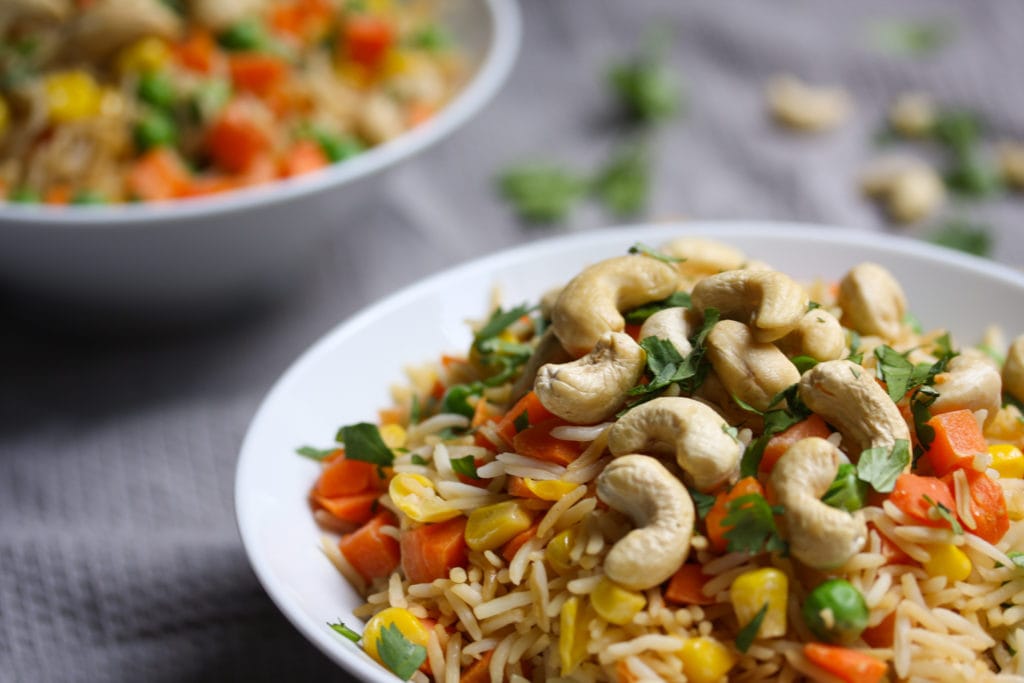 Fried Rice
The old favourite, fried rice. What kid doesn't like a nice bowl of fried rice? And even better, this recipe has been turned into the simplest and easiest recipe ever. Just add everything to the frying pan, cook and serve.
Like the Mexican Rice, you can make this recipe with packaged instant rice, or cook it beforehand. This recipe also uses a small amount of sesame oil for flavour. If you're completely oil free, you can replace this with a small amount of veggie stock or water, but I find it adds to the taste.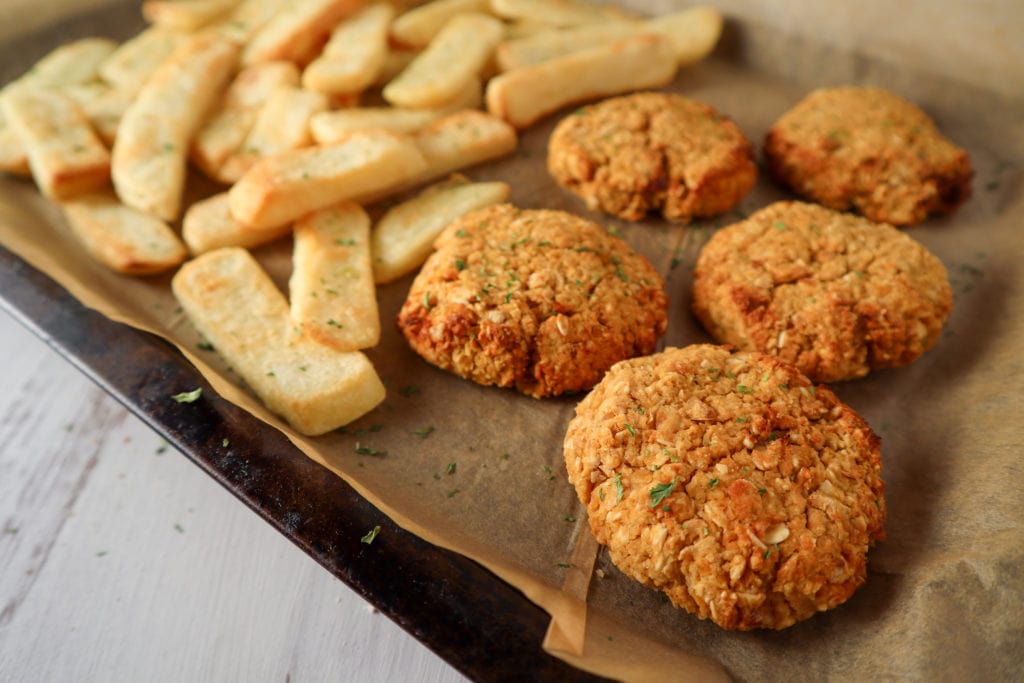 Chickpea Patties and Chips
These Chickpea Patties are a super quick and easy Friday night meal. Simply process the pattie ingredients, then bake with the chips, and you have the perfect family movie night dinner.
Grab a copy of the 5 Vegan "Pantry Ingredient" Recipes Sampler below.

If you're looking for a shopping list of vegan pantry and freezer ingredients, you can check out my shopping list here.